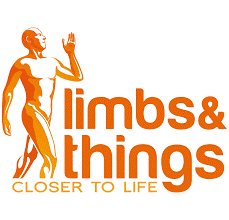 When Margot Cooper started Limbs & Things in 1990 (a medical illustrator and active member of both the Medical Artists Association of Great Britain and the European Association of Medical and Scientific Illustrators), she had a vision of clinical education moving away from cadavers and animals. For many tasks, these were difficult to use and expensive. That's why today we strive to provide repeatable, anatomically accurate and cost-effective training solutions. We want students to become more competent and confident learners. 
We want our products to lead the market. That's why we invest in Research & Development to find the latest materials and processes. This allows us to build products that are clinically accurate to enhance students' learning. By doing this, students can feel confident that their practice will prepare them for tasks ahead. 
In 1996, we opened our first office outside the UK. Now with offices in the US, Australia and Europe, we've brought international experience and knowledge into our business. Our models are evaluated and used by specialists from around the globe. Only through this, can we be sure that we're exceeding our customers' expectations.