BMK Ventures Training Opportunities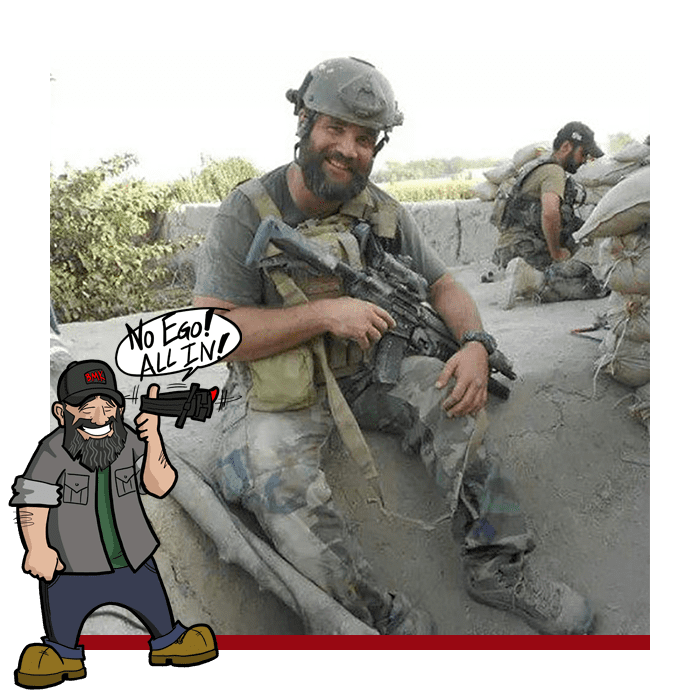 Blair dell
With over two decades of experience in Special Operations Medicine, through four combat tours to Iraq and Afghanistan, he brings a wealth of knowledge to the course. He has taught tactical medicine around the world and has extensive experience orienting topics towards what is most relevant to his students.
After retiring as a Senior Chief in the US Navy in 2016, Blair is now a member of the Washington State Patrol SWAT Team. He is requested by military, LE, Fire/EMS, corporate and other entities around the country to speak on medical threats, preparedness, operations, leadership and resiliency.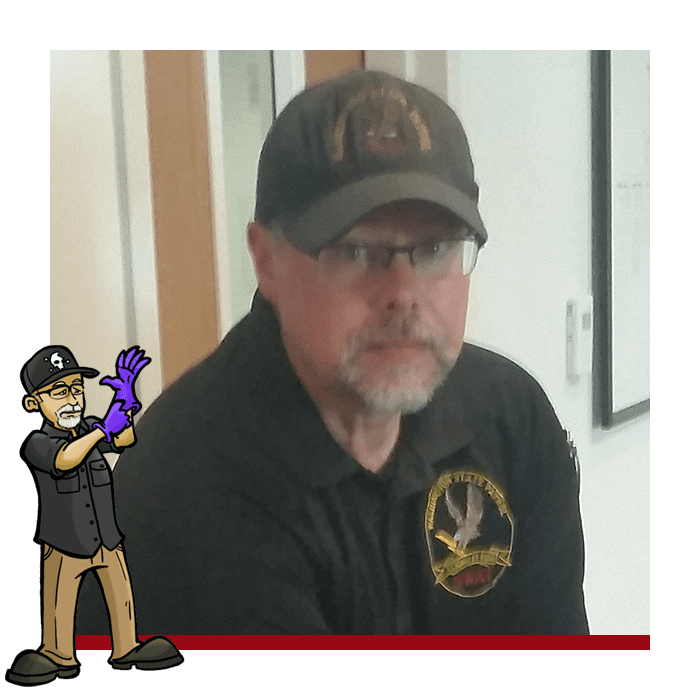 Marc Reiswig, MD
After two decades of Emergency Medicine experience, Dr. Reiswig is a leading subject matter expert on Operational Medicine in the Pacific Northwest.
Currently serving as the Medical Director for the Washington State Patrol and lead medic for their SWAT team, who he deploys on missions with as well as providing medical training and oversight. Dr. Reiswig started his career in Emergency Medicine in Louisiana in the mid-'90s during a time when that area had the highest violent crimes rate per capita in the country. He gained extensive experience treating penetrating wound and other violence-related trauma.
The American Red Cross has awarded him the "Real Hero" award for specific lifesaving actions he has done. He has also been recognized by the state of Washington and the city of Seattle for his extensive volunteer efforts.
Will Dowsing
Bringing extensive experience in the full spectrum of SWAT operations, Will commits himself to ensuring each training event is keeping with the most current tactics, techniques and procedures. He is committed to increasing Officer Safety and Survivability at all stages of incident response while also providing the best possible care to the community he serves.
Will began his career with Seattle Police Department in 2013 where he worked as a uniformed officer in a proactive patrol unit. He currently serves with the Bellevue Police Dept. and is assigned to their SWAT Team, Firearms Instructor Cadre as well as a leader in their LECC Internal Program.
Beyond his professional roles Will has volunteered many hours in community outreach through our Public Access and M1RA training events.
Demi Behn
Our Jack-of-all-trades has a passion for continuous growth and learning. Demi has been a Police Officer since 2014, working in both Seattle PD and now Everett PD. Demi has been involved in training officers from early on in her career, starting as a Defensive Tactics Instructor with SPD. In 202, she followed her interest with medicine and trauma care and became an EMT, working with the cadre and instructing at the various LECC courses.
Along with teaching officers in Field Trauma Care (and Motorcycle 1st Responder Awareness); Demi's main passion is first responder health and wellness and resiliency. Using tactical breathwork, mindfulness, yoga, and deliberate cold-water exposure, she focuses on using these techniques to keep her brothers and sisters safe and healthy, on duty and off. 
When Demi isn't teaching and training officers, she is usually spending time with her family, on her motorcycle, or shooting (both guns and photography). 
Nelson Grant
Bringing a wide range of rescue and LE experience to the Cadre, Nelson is a dynamic and dedicated mentor and instructor in multiple lanes.
He has been a deputy with Flathead County Sheriff's office since 2007 and is currently assigned to their Two Bear Air Rescue detachment. He has over 10 years on their SWAT team as well as 3 years with narcotics. He is a member of the Swiftwater & Mountain Rescue Team and also serves as a Defensive Tactics and EVOC instructor.
When not at work he enjoys about every activity Northwest Montana has to offer. Bow hunting, rifle hunting, river raft guiding, dual sport motorcycle guiding, backcountry split boarding and skiing touring, downhill mountain biking, and Jiu Jitsu to name a few. He has also been regularly featured on podcasts such as Cleared Hot with Andy Stumpf as an expert in many of these activities.