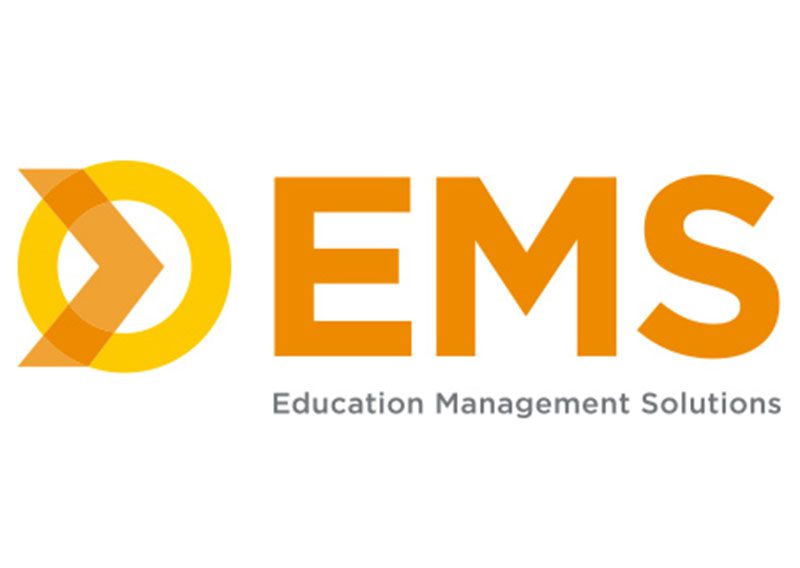 Education Management Solutions
Education Management Solutions (EMS) is an industry pioneer in technology solutions for healthcare training environments—including clinical simulation management, competency-based curriculum management, integrated media management, virtual case authoring, mobile applications, and learner-based training tools. Working alongside subject matter experts, we serve as a driving force behind numerous innovations that continue to advance the healthcare training field.
Founded in 1994, EMS provides complete turnkey training program management, design, installation, and 24/7 customer support to hundreds of universities, colleges, government entities, and hospitals worldwide.
As the preeminent leader in simulation and training innovation, EMS ensures that our expanding spectrum of user's needs are placed first and foremost within each of our product development cycles. Our goal is to develop a truly end-to-end capture, management, and assessment solution based on intricate knowledge of the evolving challenges within modern learning environments. With a deep lineup of integrated products, headlined by SIMULATIONiQ for simulation management, Competency.AI for learner progression tracking, and MEDIASHAREiQ for video management and lecture capture, our solution set is designed to adapt to each of our users' unique needs. And whether that means a mobile capture and debrief solution for a small training program or an organization-wide, end-to-end system that spans across multiple sites, our technology hits the mark and then some. Each of our solutions is supported by mobile apps that put your data in the palm of your hand, bringing all your programs, people, and processes together in a single, simplified view that saves time, improves learning outcomes, and provides peace of mind.
CONTACT TODAY FOR FULL SOFTWARE INFORMATION, GOVT PRICING AND PROCUREMENT VEHICLES.
PHONE: 844.369.1417 OR EMAIL: SALES@BMKVENTURES.COM
SIMULATIONiQ Enterprise is a robust simulation management and audio-video solution that optimizes your clinical simulation center operations with efficient data integration. The results are tangible; experience smarter simulation for better outcomes.
SIMULATIONiQ One Room is a powerful recording and debriefing solution for clinical simulation management in one-room environments. With SIMULATIONiQ One Room you have the ability to access the features of a complete management solution installed at your location. SIMULATIONiQ One Room supports both standardized patient and high-fidelity simulator based training programs.
SIMULATIONiQ Mobile is a complete standalone video capture-to-debrief solution for on-the-go simulation training in any environment. Take your simulation activities anywhere and everywhere. SIMULATIONiQ Mobile is easy to deploy and use, and easy on the budget. It supports in-situ capture, analysis, and debriefing for improved training and better patient outcomes.
SIMULATIONiQ Portable is a powerful data capture and debrief solution that enables high-fidelity data collection and performance evaluation for on-the-go training environments. SIMULATIONiQ™ Portable is equipped with one touch-enabled laptop and two wireless PTZ cameras on wheels, and is ideal for in-situ clinical simulation training environments. It can be used as a standalone unit or networked with SIMULATIONiQ Enterprise Cloud or SIMULATIONiQ Enterprise installed at your location.
SIMULATIONiQ IPE is a standalone, web-based, virtual patient training platform that replicates inter-professional disciplines working together on a common case/scenario or case series. It can be accessed from anywhere, anytime, and on any mobile device connected to the internet. Learners enjoy synchronous or asynchronous practice, allowing them to develop skills through simulation and experiential learning. With EMS' innovative technology, learners develop the skills and confidence they need to effectively avoid miscommunication and misdiagnosis while enhancing coordination of care. SIMULATIONiQ IPE saves time, lowers cost, allows collaboration across distances, enables learners to practice together frequently, helps with accreditation requirements, streamlines scheduling, and much more.
SimPHARM is a virtual simulation tool that facilitates realistic clinical training experiences for pharmacy and inter-professional learners. The platform is built on mathematical models of the physiology of body systems that simulates real life reactions to diseases and drugs. This allows learners to sense and feel the consequences of their real-world decisions within the safety of a virtual case construct. Because SimPHARM operates on a dynamic learning algorithm, every student who runs the case will experience it differently. SimPHARM is an ideal training solution for both undergraduate and graduate level education programs.